Star Enclave Islamabad Overview
Star Enclave Islamabad is a Housing Scheme located near Bani Gala. Beside Main Malot Road.
Star Enclave is Latest Housing Scheme.Star Enclave has all facilities according to CDA(Capital Development Authority) standards Star Enclave Islamabad offering 4,5,7, and 10 Marla Plots in 2 Year easy installments. Star Enclave Provides all the facilities including CCTV Security, Latest Sewerage System, Latest Filtered Water Plant Gas, Electricity, Telephone, Internet, street Lights, Grave Yard, Wide 50 Feet Roads & 25 Feet streets. Read More Al Faisal Enclave Islamabad
Star Enclave Facilities
Beautiful location.
Electricity.
TelePhone.
Internet.
Cable.
Street Lights.
Security Cameras
Gas Pipeline.
Latest Sewerage System.
Water Filtration Plant.
Wide 25 Feet Streets.
Wide 50 Feet Roads.
Beautiful Landscape with Trees on Roads.
Star Enclave Islamabad is One & Only Housing Society with Grave Yard.
Star Enclave Plot and Payment Details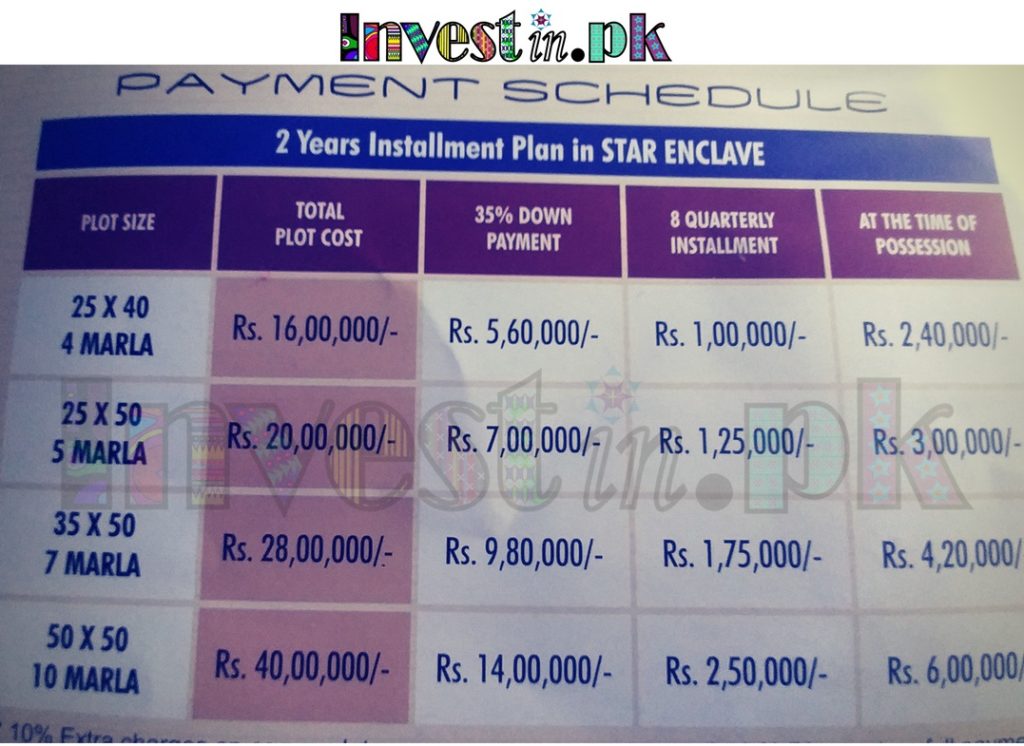 Star Enclave Location Map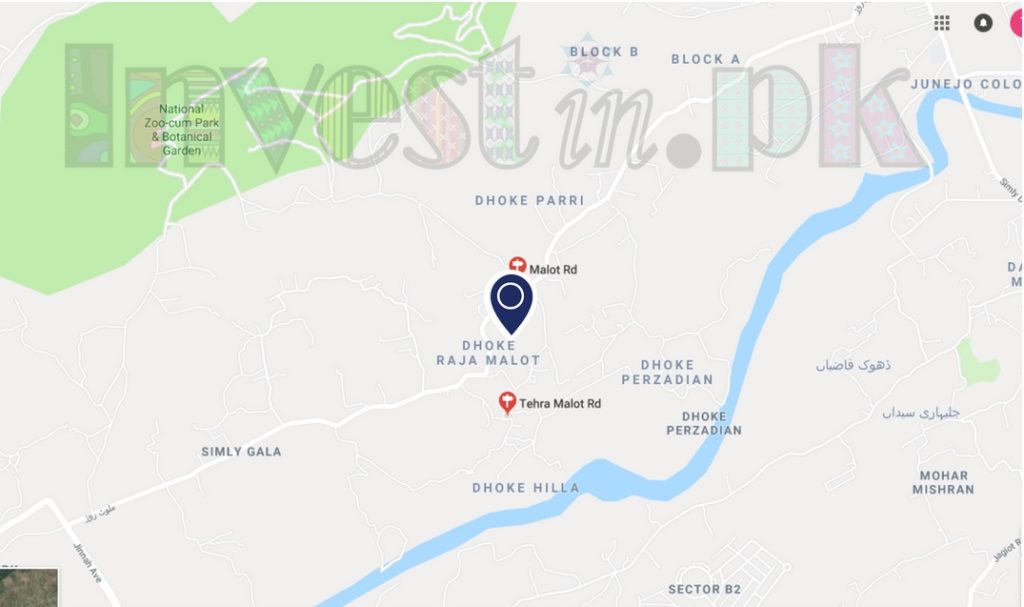 Star Enclave Layout Plan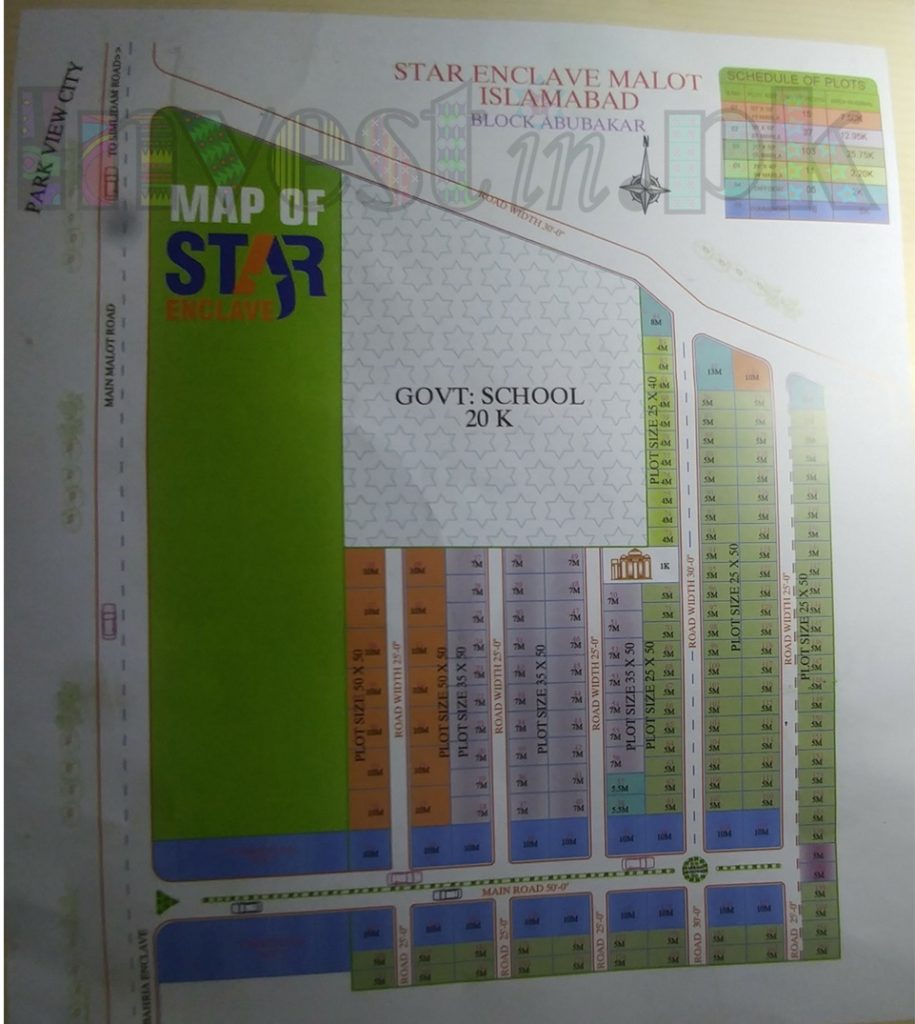 Star Enclave Contact – Booking & Details
0332-5222185
Office# 208, 2nd Floor Arooj Arcade, F-10 Markaz Islamabad